DALE SEXTON, VICE PRESIDENT OF CORPORATE OPERATIONS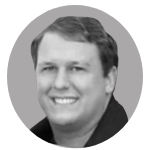 Dale oversees PosiGen's corporate operations function as we look to expand the PosiGen offering to more customers and communities. He has spent most of his 6+ years at PosiGen in the Finance department helping guide Corporate & Project Finance activities.
Dale has over 10+ years of experience in Corporate Finance. He began his career at Lumen where he was part of the M&A group, and later at Kinder Morgan on the FP&A and Project Finance teams. He received both an MBA and B.S. in Finance from LSU.