BRANDY MULHERIN, VICE PRESIDENT OF OPERATIONS & BUSINESS PARTNERING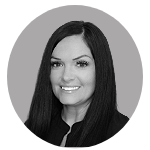 Brandy Mulherin has over 15 years of progressive Human Resource experience driving people strategies and programs. She has a strong work ethic with a passion for helping others. As a native of the Gulf Coast region, over a decade of her HR career was spent in the Oil & Gas industry where she obtained vast experience in fast-paced environments where safety and accuracy were of the highest priority which is a focus she has brought to our organization.

As PosiGen's Vice President of Human Resource Operations & Business Partnering, Brandy supports our most valuable asset – our people – with a focus on HR Administration, Payroll, Benefits, Employee Relations, Safety, and partnering with leaders in all segments of our business as it relates to employee-related matters.