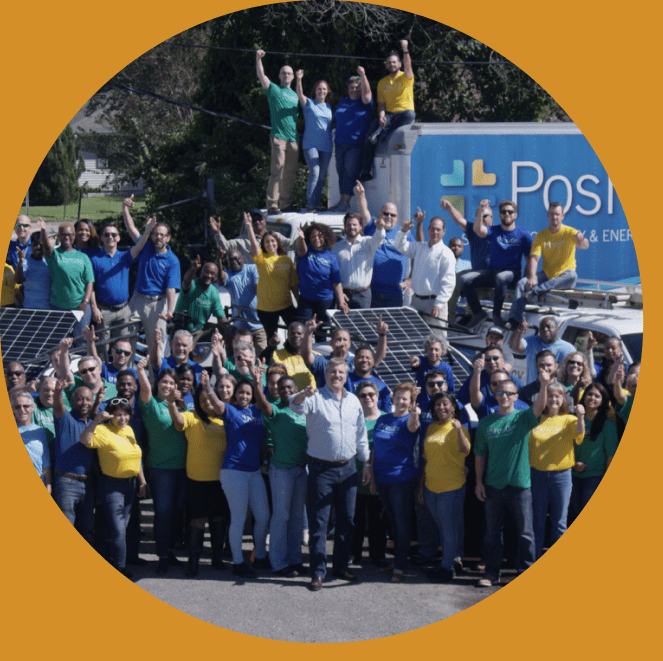 WHAT WE DO
PosiGen is working to implement solar power for all. We want solar to be affordable and easy to access, especially for underserved communities. By making solar more accessible through our solar leasing program, we are making it possible for families in these communities to invest in their homes, reduce energy costs, and take steps toward a brighter future.
MISSION & VISION
We are making a difference in our communities and our world with solar power. By ensuring the families in the underserved communities we serve have access to affordable solar power, we can support PosiGen's four primary goals.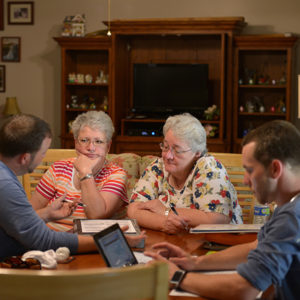 Make a positive impact on the families we serve.
First and foremost, we are helping families to save money and improve the homes they live in. At PosiGen, we don't have to make every dollar, but we do have to save our customers every dollar.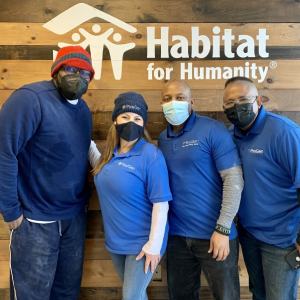 Provide job opportunities to the communities we serve.
Diversity is one of our strongest values, and it is important to us that we work directly with people from the communities we serve. More than 65% of PosiGen's employees are women or people of color.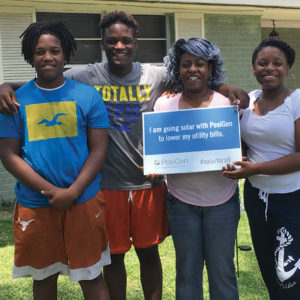 Support growth in underserved communities.
By providing affordable solar, we are bringing change to communities that need it most. When our customers save money on their utility costs, that money is then put right back into their economy, supporting growth on a local level.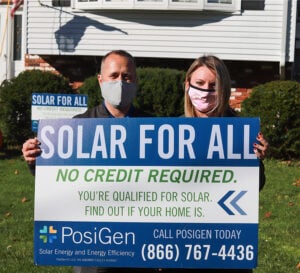 Make a difference in our environment.
When solar is affordable, more people are likely to invest in the technology. While this creates a large environmental impact, it also has an extreme impact on our customers. PosiGen's energy efficiency upgrades ensure that our customers' homes are safe, clean places to live in. Solar has a global impact—but PosiGen is also helping our customers' live safer, healthier lives.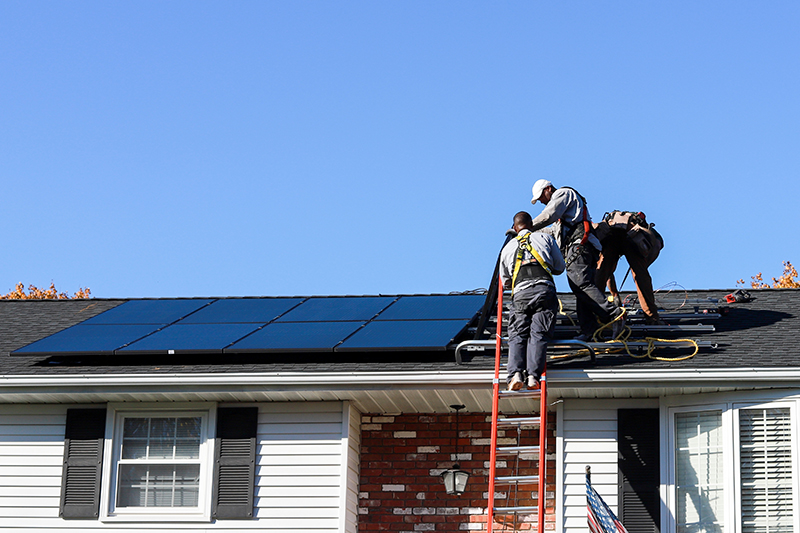 In the wake of Hurricane Katrina's devastation, the people of New Orleans sought to rebuild. They wanted to make their homes better, more efficient, and more affordable. During this time there were 16 different programs available to help rebuild stronger, but in practice, these initiatives were only accessible to wealthy residents. Families in underserved communities—which made up quite a bit of the New Orleans population—were not able to afford these home upgrades, putting them at an even greater disadvantage compared to wealthier families.
PosiGen's founders saw this disparity and wanted to do something about it. We knew that we could help disadvantaged persons to rebuild their homes and re-establish their lives. So we got to work.
Ultimately, we decided that we could bring solar to these communities by selling it in a fundamentally different way than anyone else: we base our sales on savings. If a customer will not save money by going solar, we won't install the system. Why? Because our focus is on our customer, not on our wallets.
Our method quickly proved that it could work; people were excited to invest in solar because it was making their lives better. PosiGen quickly grew, and we now install thousands of solar systems per year, bringing solar (and savings) to families around the country.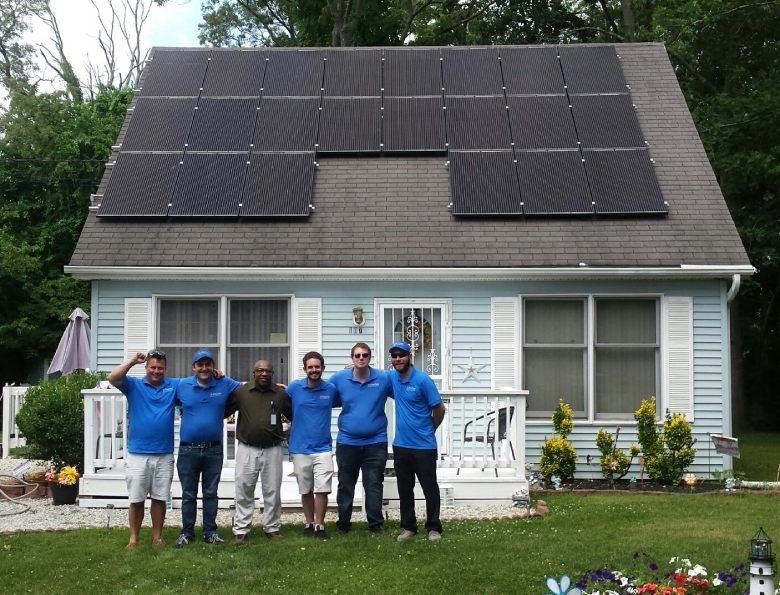 Our team is made up of passionate individuals who are making a difference every day. Meet the leaders who are driving our mission.
JOIN THE TEAM
PosiGen's employees are driven by a passion to make a difference in their communities. We're always looking for new, dedicated professionals to join our team. Are you ready to take part in PosiGen's mission?
REQUEST AN APPOINTMENT
Our customers enjoy lower energy costs and a cleaner, more efficient home. Are you looking to transform the way you use energy? Reach out to PosiGen for an appointment. We'll set up a virtual meeting to discuss your unique home and decide whether we can help you save.