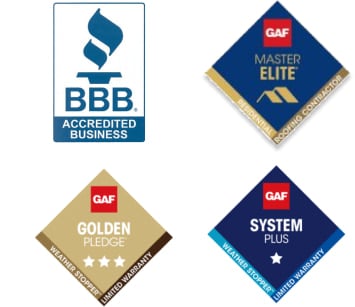 What are the benefits of switching to solar?
Solar is a clean, sustainable energy source that helps reduce dependency on less environmentally-friendly power sources such as natural gas, coal, or crude oil. PosiGen was started in New Orleans when our founders sought to help communities without efficient energy resources after Hurricane Katrina. Now serving eight states, our mission is to give every homeowner an opportunity to manage their energy cost with solar - regardless of credit or income levels. By making solar panels more accessible and offering additional energy efficiency audits, PosiGen has helped homeowners save over 80,000 kWh of energy.
How does solar work?
Solar Panels gather clean, renewable energy from the sun in the form of Direct Current (DC) energy. The system uses an inverter to convert the energy gathered into Alternating Current (AC) energy so that it can be used in your home.
Why do you ask for my current electric bill?
Your electric bill provides a detailed record of your home's typical energy consumption. We request a full year of bills to better understand how much energy your household needs during different seasons.
Do I have to be home for solar panel installation?
In most cases, someone over the age of 18 needs to be home for the installation
I've heard solar panels cause roof leaks. How does PosiGen keep this from happening?
PosiGen warranties all of our roof work and solar installations. We use the best mounting hardware that the industry has to offer & we have qualified installers on roofs. These two things result in a seamless installation with much less chance of leaks.
Do the solar panels keep the lights on during a power outage?
We have battery options that can keep lights on. The battery available from PosiGen can power basic loads, such as a fridges, lights, WiFi routers, TVs and charging devices for up to 45 hours.
Who do I contact when I have questions?
NEW CUSTOMERS
866-767-4436
Schedule a meeting, or get a free demo.
EXISTING CUSTOMERS
888-939-4442
Ask a question or report a problem.
How long will the whole process take to get activated?
Design and Engineering (1 week)
-Site Survey
-Prepare Site Layout
-Structural Engineering Review
-Prepare Engineered Drawings
-Prepare submission for permits and utilities
Permits (3-4 weeks)
-Obtain permits from electrical and building permitting authorities
-Obtain any pre-install approvals from your utility
-Submit applications for any incentives or rebates
-Procure necessary equipment
-Schedule Install
Install (3-4 weeks)
-Install any electrical service or structural upgrades to support the system
-Install the system in accordance with the Design
-Test and inspect quality of system
-Clean up job site
Inspection (3-4 weeks)
-Schedule inspection and receive approval from permitting authority
-Request and receive permission to operate from utility company
Energy Efficiency Audit
-Blower door tests
-Seal window and door air leaks
-Install tent on attic door
-Test HVAC efficiency
-Seal HVAC
-Replace incandescent lighting
Net Meter install
Activation (4-6 weeks)
-Remotely activate system
-Physical AC disconnect turned on
-Start receiving electricity
-Customer starts receiving bills
How long does installation of the panels take?
Most installations are completed in one day.
What type of equipment does PosiGen use?
All equipment that PosiGen uses comes from reputable, established, and industry-known brands and suppliers.
What other parts are needed to run my solar system on my home?
Each home has unique energy needs. But in general the following equipment is needed:
-Solar Panels
-Racks
-Inverter
-Solar Monitor Web Portal
When will I receive an energy audit and energy-efficient upgrades?
Energy efficiency audits and upgrades will happen in tandem with your solar installation process and varies by market. Please refer to your sales rep with more detailed information on the timing of this process.
What happens during a PosiGen Energy Audit?
Our multi-point inspection identifies key points of energy loss and air leaks. The audit includes:
-Blower Door Testing
-Thermal Imaging / Infrared Scanning
-Window & Door Assessment
-Detailed Attic Evaluation
-Personalized Home Energy Report
-Combustion Appliance Zone Test
What is a blower door test?
A blower door test is a diagnostic tool to discover the quantity of air that is escaping your home. The steps of the test include:
1. All exterior doors and windows are closed
2. All interior doors are opened
3. The blower door is mounted to the front entrance
4. The blower door fan is turned on
5. The fan pulls air out of the house, lowering the air pressure inside
6. The outside air becomes a higher pressure than inside, which causes the air to leak out of the unsealed cracks and openings from inside the house
7. A smoke pencil is used to detect the air leaks
8. Different methods are used to seal up the air leaks that are found based on their nature
9. Drastically reduced air leakage for a more energy-efficient home
What energy efficiency upgrades are available after the energy audit?
Your energy efficiency upgrades will be determined at your audit and may vary depending on your home's specific needs. We aim to maximize your savings. Energy efficiency upgrades can include (but do not guarantee the need for):
Air Sealing and Weather Stripping
Duct Repair and Sealing
Programmable Thermostat
Compact Fluorescent Lightbulbs (CFL)
Water Heater Insulation Jacket
Attic Entrance Sealing
Air Filter Replacement
What happens after my system is activated?
After your system is activated, your home is being powered by the sun! There will be a closing call and survey to wrap up the installation process. Customers can expect the first bill approximately 30 days after activation.
What happens if I sell my house?
Your customer agreement will specify your options when selling your home; take a look there, and contact customer service if you have any questions.
Can the panels handle bad weather or snow?
Systems are installed with engineering approval, considering weight and wind uplift for your specific region. The production of the panels may be reduced when blocked by snow and ice. However, roof pitch will help snow slide off the panels. And voltage actually travels better in cold weather!
What happens to my home value once solar is installed?
The great news is that owning a solar system increases the value of the home. According to the U.S. Department of Energy, homes with solar sell faster and for a premium of approximately $15,000. (source: U.S. Department of Energy)
How will I know if the system is working properly?
PosiGen provides you, the customer, with a monitoring system app that tracks system status and performance.
What happens to my roof warranty?
As a GAF master elite installer, PosiGen warranties all of our roof work and solar installations. However, not all warranties are equal. We suggest checking with your roofing contractor.
What happens if I need to have the panels removed to replace my roof?
Your contract will outline costs and responsibilities that you, the homeowner, may incur during this process. As a note, we are also a GAF Master Elite roofing installer. Ask your rep about opportunities to take advantage of reduced costs and timelines by using us for all your roofing and solar needs.
What happens to solar panels when it's cloudy, raining, or wintertime?
PosiGen uses state-of-the-art software loaded with years of data specific to your home to design your system. This means we considered sun-hours, rainy weather, snow, and even cloudy days to design you an optimal system that guarantees you savings.
Do panels work at night?
Solar panels are designed to create energy during the day. At night energy usage is offset by net metering or supplied by a home battery.
What happens during a blackout or power outage during a storm?
The system will rapidly shut off in the event of a power outage. This is an electric code requirement to protect emergency workers and line workers.
When the power returns, your system will automatically restart. If you check your monitoring and the system appears to have an issue after the power returns, simply reach out and we can address this for you
Will shade from trees affect my solar panels?
Shade can decrease the efficiency of the panels. We took that into consideration when designing the system. Removing branches and debris will help keep your system optimal. Also, trimming back branches (safely without damaging the system) will help keep your system producing as well.
Will I be paying monthly with PosiGen?
Yes. There will be a monthly ACH debit set up to manage monthly payments.
Will I still pay a bill with the utility company?
Because solar is supplemental to utility-based electricity, you will still receive a monthly utility bill. Excess energy generated by your solar panels will result in credits on your electric bill.
If I am unable to pay my monthly charge, does PosiGen report me to the credit bureaus?
Currently, PosiGen does not report to the credit bureaus. This could change in the future.
Does PosiGen repossess panels for unpaid contracts?
In case of default, we reserve the right to execute our rights under the agreement.
My family member had PosiGen solar panels but are no longer available to make payments (e.g. deceased, incapacitated, etc). What happens now?
It depends on the scenario, but PosiGen will go through all available options ensure the household can remain part of the PosiGen family and continue to reduce the their monthly utility costs.
What happens if I am unable to pay my solar bill?
Your customer agreement will specify what happens in case of a customer default. If you have any questions after taking a look, please contact our customer service center and we will be happy to help you out.
Manage Energy Costs & Help the Planet With PosiGen
PosiGen is dedicated to helping our customers reduce their energy costs (and their carbon footprints!) through our energy-saving solutions. Explore our services to find the right fit for you and your home.
Schedule a Consultation Today
No Obligation, No Upfront Cost