Why PosiGen Solar Leasing ?

Credit Score and Income Verification not Required
PosiGen eliminates the obstacles of minimum credit scores and income requirements to make solar accessible to all homeowners.

Guaranteed Savings
PosiGen is dedicated to helping our neighbors and our communities. We will not recommend you go solar unless we can guarantee you will save *on your monthly energy costs in the first year after your system is activated.


No Upfront Costs

Start your family on the road to energy savings without the hassle of large upfront costs.

A More Efficient, Comfortable Home
Adding solar panels to your home will have an immediate impact. You'll be more energy efficient, reduce your impact on the environment, and have a more comfortable home.
PosiGen Solar Installation: What You Need to Know
With energy prices on the rise and only expected to climb higher over the coming months and years, it's natural for property owners to look to more sustainable solutions. One green energy solution is solar panel installation.
Home solar panels are estimated to help the average property owner save up to $1,500 a year. This can translate to tens of thousands of dollars in total energy savings over the lifetime of a panel system.
In this post, we'll cover some of the common questions surrounding solar panels. We'll also discuss the key benefits of solar energy, details about solar panels installation, and programs that provide affordable solar system options for seniors and low-income families.
Finally, this post will explain how PosiGen works to help make solar energy a reality for any property owner looking to install solar panels. Here's what you need to know before making the switch to renewable solar energy:
How Does Solar Energy Work?
Before you make the switch and schedule solar panel install, it's important to understand how solar panels work.
Solar panels work to convert sunlight to electricity. Solar installers place panels on areas of the home or business that are able to attract the most sunlight. Usually, this is on areas of rooftops that aren't obstructed by trees or foliage.
When the sun hits the solar panel, it generates an electric current, or direct current. This current flows from the panels to a connected inverter, which converts DC to AC, or alternating current. The alternating current flows into the breaker box, which then powers electricity-using appliances within the property.
Solar installations can be designed so that nothing but solar powers a property. It can also be done in a way where solar complements energy input from the power grid.
Leasing is ideal for harnessing solar power without a large upfront investment. Homeowners with available resources can consider buying panels as a way to maximize return on investment in the long term.
Is Solar Panel Installation a DIY Task?
Installing solar panels is most definitely not a DIY task. A professional solar panel installer has the right tools, knowledge, and experience to get the job done correctly. Professional solar panel installers are also certified and legally able to perform installations.
Like any system, solar panels also require routine maintenance to ensure they work effectively and last. It's suggested that property owners have their panels inspected annually by a professional. Routine maintenance consists of cleaning panels at least twice a year so dirt and debris don't accumulate, blocking the sunshine. Under the PosiGen lease program, PosiGen operates and maintains the system, and provides a performance guarantee.
What Types of Solar Panels Do I Need?
There are various different types of solar panels available for homes and businesses. The best types for your property largely depend on your budget and how much energy you want them to generate. Here's an overview of the different types of panels:
Monocrystalline: Made from pure silicon, these panels are known for being the most compact and long-lasting. However, they also tend to be the most expensive. They're often found in larger commercial settings due to their efficiency.
Polycrystalline: Composed from different silicone crystals, they're less efficient than monocrystalline. However, they're more affordable. This type tends to be found more often in residential settings.
PERC: A newer panel technology, PERC panels collect a significant amount of solar energy in a compact footprint. They're among the most efficient panels.
Thin-film: Lighter in weight and easy to install, they come in standard sizes to suit a variety of situations. They tend to be less efficient than other panels, however.
Solar panels can also operate with battery storage, which works to store extra energy and deploy it to the household when needed. Solar panels can also work without battery storage and pull power from the electric grid when needed.
What are the Costs Associated with Installing Solar Panels?
The cost of installing solar panels largely depends on the type of panel and how many solar panels you install. Generally speaking, the typical cost for a 5-kilowatt system is estimated at between $15,000 and $20,000. That's roughly $3 to $5 per watt.
As noted earlier, you can elect to lease — rather than buy — solar panels. This cost tends to range between $70 and $250 per month, excluding a down payment. Think of leasing vs. buying solar panels in the same way you would a vehicle. Which option is right for you largely depends on your individual situation and preferences.
One of the first things property owners often ask is how much money they can save by switching to solar. It's a complicated question to answer since it depends on a variety of factors. These include:
Type of solar panels
Size of your solar panel system and the power it generates
Cost to install solar panels (i.e., buying vs. leasing)
Area electricity prices
Generally speaking, with PosiGen's first year savings guarantee, property owners can start saving hundreds within their first year of having solar panels installed — even when choosing to lease. The sooner you install solar panels, the larger the overall savings can be throughout the lifetime of your system. Over a 25 year solar lease, the savings can be significant.
For even greater savings, homeowners can save more on their monthly energy costs with further energy-efficiency measures. This could include installing weather-sealing doors and windows, adding insulation in the attic, swapping out for LED light bulbs or regularly maintaining large appliances, ductwork, and your furnace.
There are a few other cost factors to consider when weighing a switch to solar. The primary one, though, is your energy usage habits. Contact PosiGen today to learn more about how you can take advantage of these.
How Much Power Can I Generate with Solar?
Another common inquiry we receive is how many solar panels are needed to power a home with solar. While this depends largely on a property's size and the type of solar panel installed, the typical home requires between 17 and 21 total solar panels.
When a home energy usage is supplemented with solar energy , the costs of operating appliances is greatly reduced. This includes large appliances like air conditioners to small ones like toasters.
Another common misconception about solar panels is that they only work when the sun is out. Solar panels work on cloudy or rainy days, though they may not produce energy at their capacity. Solar panels tend to work best in cool, sunny weather.
What are the Pros and Cons of Solar?
We'll conclude this post by discussing the advantages and disadvantages of solar energy. Let's start with the pros:
Solar energy can reduce utility costs over a system's lifetime.
With a leasing option through PosiGen, solar panels are easy to maintain and care for.
The energy is renewable, so properties can reduce their carbon footprint and help the environment.
Solar panels and energy efficiency help increase home's comfort.
Here are some of the cons of solar panels:
They may not reach full daily capacity based on weather conditions.
Though it's made up in energy savings over time, you're ensuring proper monitoring and maintenance through fixed monthly payments.
Solar panels take up space and may not work for every home or business.
1. Design & Engineering
Our solar experts will review your home's energy needs, shading, and seasonal impacts to determine the correct location and number of panels. This process includes:
Site Survey
Prepare Site Layout
Structural Engineering Review
Prepare Engineered Drawings
Prepare Submission for Permits and Utilities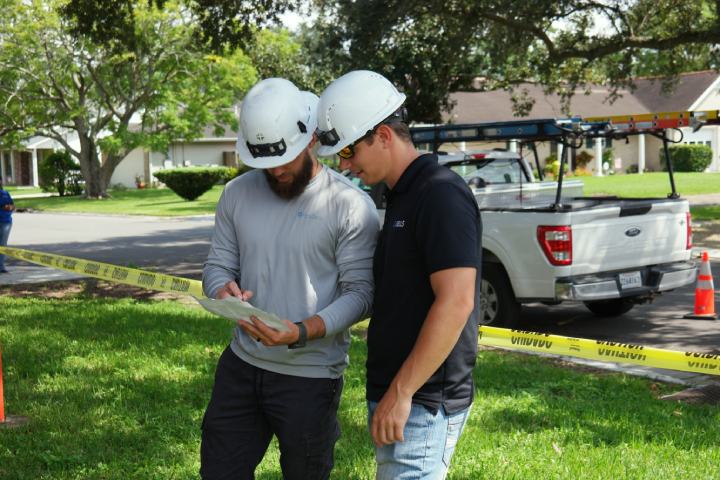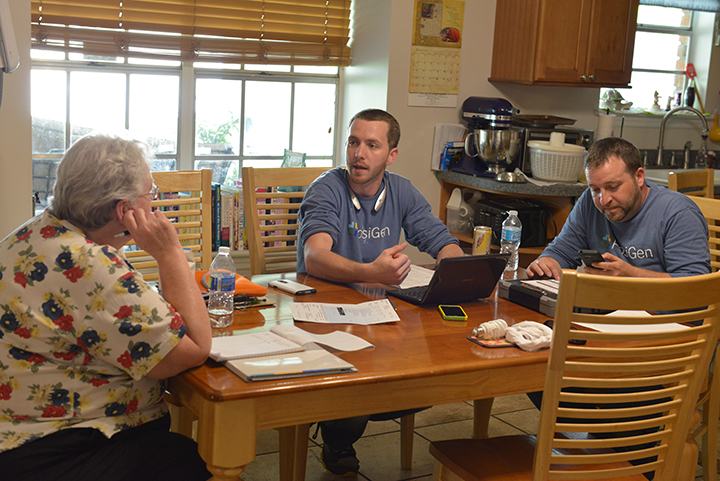 2. Permit & Approval
PosiGen's team will help you through the permitting process, ensuring all paperwork is squared away. Depending on the municipalities involved, this process includes:
Obtain permits from electrical and building permitting authorities
Obtain any pre-install approvals from your utility
Submit applications for any incentives or rebates
Procure necessary equipment
Schedule Install

3. Installation
Our highly knowledgeable solar experts will deliver and install your solar solution. While the physical installation usually only takes a day, there are a few other items that take place before install. This process includes:
Install any electrical service or structural upgrades to support the system
Install the system in accordance with the design
Test and inspect quality of system
Clean up job site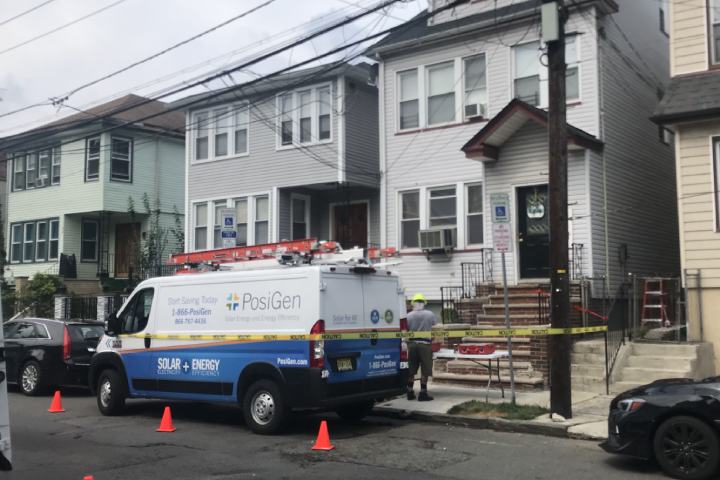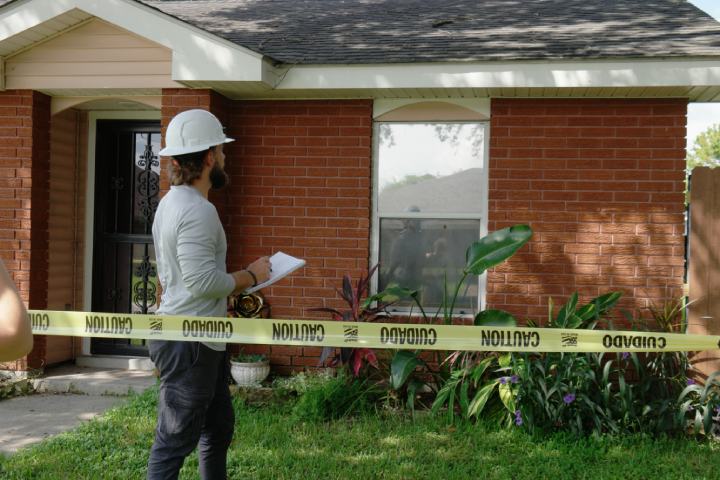 4. Inspection
Your new panels will undergo inspection to ensure they have been correctly and safely installed and are ready for use. In addition to inspection, homes undergo an energy efficiency audit to ensure you are getting the most out of your system. This phase includes:
Schedule inspection and receive approval from permitting authority
Request and receive permission to operate from Utility
Energy Efficiency Audit



5. Activation
After all necessary approvals, your new solar system can be activated and begin generating energy. This step of the process includes:
Remote activation of your system
Physical AC disconnect turned on
Start receiving electricity
Your receive your first bill within 4 weeks of activation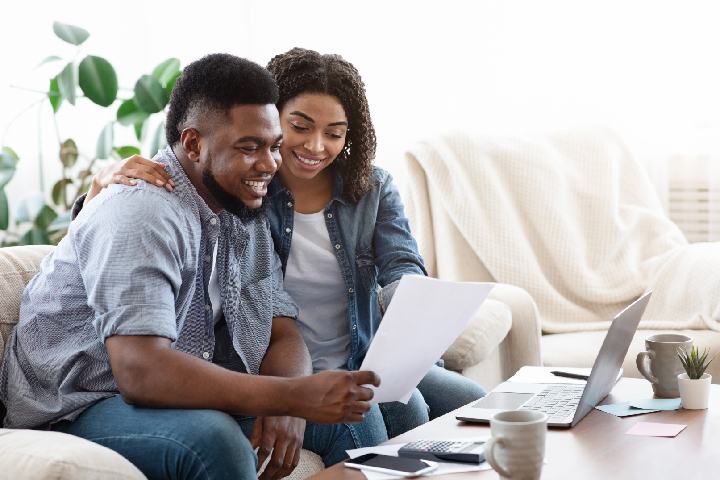 Is Solar Leasing Right for You?
Solar Leasing
No upfront cost
No credit or income requirement
Guaranteed first-year savings*
Easy monthly payments
Energy efficiency upgrades included
System monitoring and maintenance included for the life of the lease
PosiGen will install the system
PosiGen Customers Saving Big With Solar
"I was very interested in [solar] because I knew solar panels were going to help me, and this is futuristic. I'm saving money. I did not expect the additional upgrades. We were told that certain things would be done but this is — to me — beyond the call of duty and I'm very appreciative of it because I know it will add to the savings."
Rosalind C.
"[What] I'm saving on my energy is my vacation money. My wife can go shopping a little bit more, we can go and do a little other things. I can do a little bit more things around the house, I can help my daughter out [too]. It almost helps you get financial freedom. It also helps our city, our climate, everything that's trying to go green in order to help our atmosphere, our planet."
Kevin H.
"Without the leasing program, I probably would not have gotten any solar panels. I should be able to see a direct savings on my bill…and the energy efficiency added to it is really good too. So you cut back on your energy and you save some money."
Crystal V.
Contact PosiGen Today
Invest some time to speak with a PosiGen Solar Specialist and find out how much you can save on your energy costs!