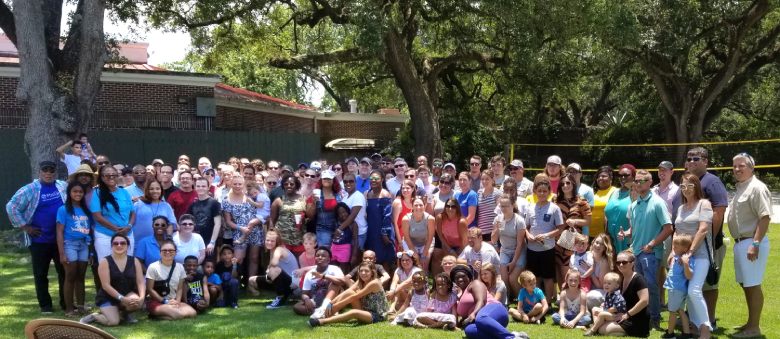 PosiGen's Mission: Bringing Solar to All
At PosiGen, we are passionate about providing money saving solar and energy efficiency solutions to a wide variety of homeowners, especially those in traditionally underserved communities. We are seeking equally passionate professionals to join our rapidly growing team who believe in our mission and guiding principles of:
Commitment to Excellence

Corporate Values

Customer Service

Safety and Security

Teamwork
Benefits
We provide our PosiGen team members and their families with a comprehensive slate of benefits designed to promote physical, financial and emotional well-being. Our current benefits include:
Competitive compensation

Medical, dental, and vision insurance for employees, spouses and dependents

401K with employer match

Paid Time Off including vacation/sick time, personal days, and holidays

One (1) paid day per quarter to volunteer with an eligible nonprofit organization

Parental leave

Tuition reimbursement

Employee Assistance Programs

Financial wellness offerings including HSA, FSA, and DFSA accounts, short-term and long-term disability options, life insurance, and more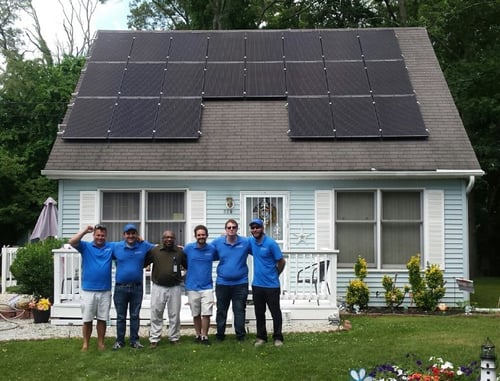 Diversity, Equity, Inclusion and Belonging
Diversity is one of our strongest values, and it is important to us that we work directly with people from the communities we serve. We strive to provide our employees an inclusive environment where they feel comfortable being themselves, as that is when we do our best work.
Veterans: We value your service and share your values
In the military, you did great work and had opportunities to make a real difference. At PosiGen, we are committed to making our world a better place through the positive environmental impact of solar and energy efficiency solutions while also putting money back in our customers' pockets so they can provide more for their families.
LGBTQ+ Employees: We are you and support you
At PosiGen, we work to make all of our LGBTQ+ employees feel safe, welcome and respected for who they are and the incredible work they do.
Gender and Racial Equity
Our employees are the most valuable asset we have. The collective sum of the individual differences, life experiences, knowledge, inventiveness, innovation, self-expression, unique capabilities and talent that our employees invest in their work represents a significant part of not only our culture, but our reputation and company's achievement as well.

How we look does not define who we are, but the experiences we bring shape our thoughts, beliefs, and ideas. We embrace and encourage our employees' differences and other characteristics that make our employees unique. The diversity in our workforce, in terms of both gender and race, make us stronger than ever. When we embrace our differences, we are able to make a greater impact than ever before.
DEIB partnerships
See What Our Employees Have to Say
"I have been able to grow with this company quickly. From a RES to a team lead. The people who work at PosiGen have a passion that shines through like I've never seen before. The culture is like you have a huge extended family. Management is always available to guide and help you. I personally love what this company stands for, we strive to help EVERY homeowner take control of their electricity bill regardless of credit or income. I love what I do to help others and couldn't be happier working for PosiGen."
Team Lead - New Jersey
"I enjoy working for PosiGen as the company is extremely mission-driven. There is a very collaborative work environment as we all strive to achieve common goals. I truly feel part of the team. The culture and work environment are extremely positive and communal, and management is supportive of the team. PosiGen always works to promote from within the company whenever a new position opens. It is rewarding to know the work we do helps our local communities and makes a positive change for the environment."
Recruiter - Connecticut
"PosiGen is a great place to work. I love my coworkers and there is a great opportunity to advance in this growing new company. I feel like these coworkers are family. It's an exciting journey giving people the opportunity to have clean energy at an affordable price. Come and join us!"
Sales Representative - New Jersey