KYLE WALLACE, VICE PRESIDENT OF PUBLIC POLICY & GOVERNMENT AFFAIRS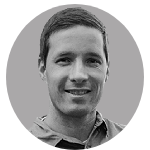 Kyle Wallace brings a decade of experience in the energy industry to PosiGen. In his role, Kyle will work with state policymakers and utility commissions to help shape energy policies that ensure equitable access to solar for all.
Prior to joining PosiGen, Kyle was Director of Public Policy for the northeast at Sunrun and was also a board member of the New York Solar Energy Industries Association. Before Sunrun, he held multiple positions at Vivint Solar where he engaged in public policy and government affairs and helped expand the company into new markets. He was also a contributor to Utah State University's Energy Policy Initiative. He holds a Master's degree in Political Science from Utah State University and a Bachelor's degree from Colorado Mesa University.