Skelly McCay
Vice President of Deputy General Counsel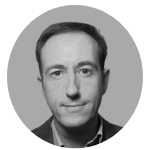 Skelly McCay is an experienced legal professional currently serving as the Deputy General Counsel at PosiGen, Inc. With over 10 years of tenure in the company, Skelly brings a wealth of expertise to the role. Prior to joining PosiGen, Skelly worked as an Associate at King, Krebs & Jurgens, PLLC, where they gained valuable experience in legal practice. Skelly also served as a Summer Associate at Fishman Haygood LLP, and as an Extern for Judge Ginger Berrigan.
Skelly's academic background includes being a British Marshall Scholar at the University of Edinburgh, where they pursued their M.Litt. degree in Philosophy. They also obtained a Juris Doctor (JD) from Tulane University Law School and completed their undergraduate studies at Loyola University New Orleans, earning a BA in Philosophy & English.
With their extensive legal knowledge and experience, Skelly McCay continues to contribute to the success of PosiGen, Inc. as the Deputy General Counsel.