Tom Neyhart
Executive Chair of the Board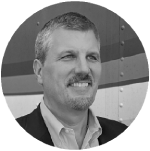 Thomas Neyhart is the founder and Executive Chair of the Board for PosiGen, a company dedicated to making a sustainable impact on the lives of low-to-moderate-income homeowners by providing accessible solar and energy efficiency solutions. Under Neyhart's leadership, PosiGen has financed over $500 million in residential solar and been recognized numerous times as one of the nation's fastest growing companies by Inc. Magazine.
Tom's vision for the company has led to PosiGen becoming a leader in renewable energy and energy efficiency solutions, with an emphasis on making these solutions accessible to all. He is passionate about creating a more sustainable future and believes that everyone should have access to clean energy.
Under Tom's leadership, PosiGen has raised $200 million in equity, over $400 million in tax equity, and established credit lines totaling more than $300 million. As a recognized leader in the solar industry and former COO of Utica Rentals, Neyhart is a sought-after speaker for renewable energy and construction industry forums. He was also named one of Goldman Sachs' 100 Most Intriguing Entrepreneurs of 2014 and is a sustaining member of the Society of American Military Engineers.