Tom Neyhart, Chief Executive Officer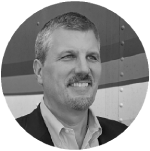 Thomas Neyhart serves as CEO of PosiGen, a leading provider of residential solar PV and energy efficiency solutions. Neyhart founded PosiGen in 2011 with the mission to make a positive financial impact on customers' lives by providing green energy solutions to low-to-moderate income homeowners. PosiGen has helped more than 16,000 families in New York, Connecticut, Florida, NJ, and Louisiana save money with the company's unique solar and energy efficiency solutions.

During Neyhart's tenure as CEO, PosiGen was named the fastest growing energy company in American in 2014. PosiGen has been named to the Inc. 5000 Fastest Growing Private Companies List for 2 years in a row. Under his leadership, PosiGen has raised $35 million of equity, $100 million of tax equity and has established credit lines totaling more than $100 million. The company was awarded the Patriotic Employer Award by the Office of the Secretary of Defense and the Blue Ribbon Award from the U.S. Chamber of Commerce. In 2015, Neyhart's company was named one of 27 Coolest New Businesses in New Orleans by Business Insider.

Neyhart was named one of Goldman Sachs' 100 Most Intriguing Entrepreneurs of 2014. He received the distinction in part, due to a long and successful history of starting and operating several businesses in the construction and retail industries. He is a past president of the Louisiana Rental Dealers Association (for 5 years), was named APRO's Rental Dealer of the Year, during his tenure as COO of Utica Rentals, they were awarded Franchisee of the year as well as being recognized as a Top 10 Franchisee of the Year (8 out of 9 years). At Utica Rentals, Tom oversaw 32 locations with over 165 employees in six states. He later became a partner in an executive search firm specializing in construction staffing that placed over 2,500 construction professionals throughout the United States. Neyhart continues to be a sought-after speaker at renewable energy and construction business forums and is a sustaining member of the Society of American Military Engineers.