JOHN ROSS, VICE PRESIDENT OF MARKETING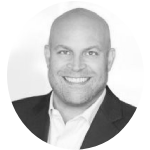 J.R. has spent more than 20 years driving growth strategies and digital innovation for global brands. He comes to PosiGen after a decade at Pepsico, where he served as Chief of Staff and Director of Global Partnerships.

As Vice President of Marketing, J.R. supports PosiGen's expansion into new markets throughout the United States. J.R.'s focus starts with data driven insights, optimizing the brand's performance marketing, media mix, developing its community partnerships and growing its customer base nationally. Having helped launch and develop multiple successful global brands, J.R. is excited about PosiGen's momentum and growth horizon.