Lisa Neyhart
Senior VP of Lease Management & Customer Care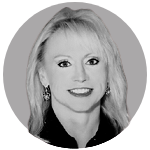 Lisa Neyhart is the Senior Vice-President of Lease Management for PosiGen. She is one of the leaders in the company's mission of providing residential solar and energy efficiency for low- and moderate-income homeowners. During her tenure at PosiGen, Lisa built the company's Customer Care, Monitoring and Maintenance, Field Services, and Asset Management departments from the ground up. Under her tutelage, the company has expanded from 3,000 solar customers to a portfolio of 20,000 solar customers across five states. Lisa leads a team of 60 employees and is currently spearheading the development of an educational platform to help teach PosiGen's customers energy savings techniques to reduce energy costs and their carbon footprint.
A decorated leader in customer service and collections, Lisa's career has spanned over 30 years. During this time she gained extensive knowledge of managing LMI customers. As a top executive with Utica Rentals Systems, Lisa worked her way up from Sales Representative to District Manager to Vice-President of the Western Region. After opening her own franchise and becoming President/Owner of Success Rentals, Inc., her stores were highlighted as a Top Ten Franchise multiple times.
Lisa has also been recognized for Revenue Increase and Growth and Profitability with multiple awards. In addition, she has been featured in The Association of Progressive Rental Organizations (ARPO) magazine as one of the first women to break into the male-dominated rental industry successfully. Lisa is also a past president of New York Rental Dealers Association.