JORDAN WINDER, VICE PRESIDENT OF PRODUCT & MARKETS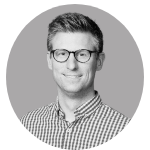 Jordan oversees PosiGen's expansion into new geographic markets as well as all enhancements to the customer offerings, including financial products and hardware.

Jordan has over a decade of experience in the renewable energy sector. Prior to joining the PosiGen team, Jordan served as Vice President of Product at Sunrun where he oversaw the scaling and optimization of key financial products and hardware solutions including Sunrun's "Brightbox" battery solution. Prior to the company's acquisition by Sunrun, Jordan was Vice President of Product at Vivint Solar. Jordan started his career at the Federal Reserve Bank of New York and later Scotiabank in their Power & Utilities Investment Banking Group.