JORDAN ROHRLICH, CHIEF OF STAFF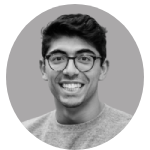 As Chief of Staff for PosiGen, Jordan is responsible for cross-functional and strategic projects for the company, board communication and engagement, and facilitating collaboration between departments and the executive team.

Jordan comes to PosiGen from Activate Capital, a preeminent sustainability-focused venture capital and growth equity fund and an active investor in PosiGen. Prior to Activate, Jordan spent several years as a consultant at McKinsey & Company leading digital transformation, organization, and growth strategy for Fortune 500 companies in software, retail, manufacturing, construction, and more. Jordan started his career in business development, data science, and product roles at several startups, with backers including Y Combinator and Founders Fund.