Connecticut Governor Announces Partnership With PosiGen
July 21, 2015: FOR IMMEDIATE RELEASE
Media Contact: Beth Galante, Vice President, Business Development, (504) 339-5544, bgalante@posigen.com
Bridgeport, CT (July 21, 2015) – While touring the home of a new Bridgeport solar energy customer, Governor Dannel P. Malloy announced a new public-private financing program that will make solar power affordable for low and moderate-income families.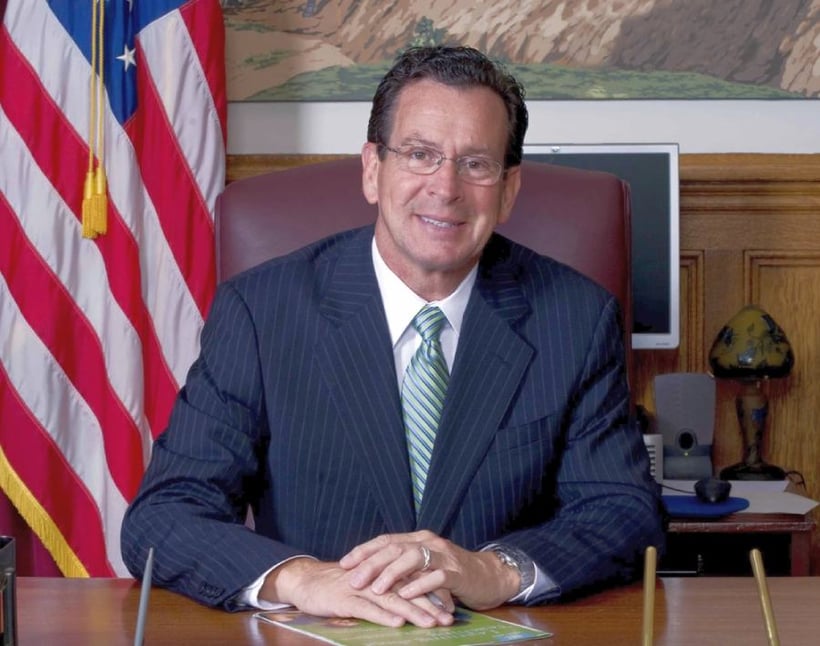 "We are making Connecticut greener, cleaner and more efficient than ever before, and in the process we're helping residents save on energy while creating thousands of new jobs in the industries of the future," Governor Malloy said. "These initiatives help the state meet the growing homeowner demand for residential solar, and we're doing it through cost-effective solutions that increase private investment and use less ratepayer and taxpayer incentives. Connecticut is helping lead the nation in the clean energy advancements of tomorrow."
The innovative partnership between PosiGen Solar Solutions and the Connecticut Green Bank combines a residential solar system lease with an energy savings agreement to lower the energy burden of participating households. The governor made the announcement while touring the home of local resident Susan Young.
"This is a concerted effort to extend the reach of the Governor's renewable energy policies," said Bryan Garcia, president and CEO of the Connecticut Green Bank. "The partnership will focus on closing on what many see as a clean energy affordability gap. By giving people like Ms. Young access to an affordable solar leasing structure that will deliver energy savings for this often overlooked market segment, participating families will save money on their utilities, and have more funds for other needs."

PosiGen focuses its efforts on improving the financial sustainability of low-to-moderate income families who are most susceptible to rising energy costs by reducing their energy consumption and providing opportunities to leverage state and federal incentives.
"We are excited to be partnering with the Connecticut Green Bank to enable innovative financing through a combination solar lease and an energy savings agreement," said Neyhart. "Making the combination of solar and efficiency upgrades more accessible and affordable for low-to-moderate income families will reduce their household energy burden."
The Connecticut Green Bank is investing in PosiGen to provide low-cost debt capital and a tiered incentive for participating households in communities across the state.

"This partnership with PosiGen, and their private investors, will lower the energy burden on limited income households through financing and the deployment of clean energy," stated Garcia. "As Connecticut continues to deploy more and more clean energy in our communities, we want to ensure that everyone has the opportunity to realize the benefits it offers."
Young, the Bridgeport homeowner, could not contain her enthusiasm, "I am excited to be one of the first homeowners in Connecticut to take advantage of the PosiGen offering to lower my energy costs. I was able to install a solar power system, insulation, water-savings aerators and CFL light bulbs, which are already providing energy savings that I can put to better uses for my household. I did not think I could afford to install solar panels to help with my energy costs, however the lease option made it possible," said Susan Young. "I am so happy to help protect our environment. I encourage other residential homeowners to look into their options to cut down on their energy costs."
Aaron Dirks, a co-founder of PosiGen, made it clear that Ms. Young's reaction is exactly why the company was founded. "Giving people the opportunity to see a light at the end of the tunnel is what makes PosiGen successful. For our customers, putting more money in their pockets means more food, medicine or clothing for their children. It also means more money in the local economy and that's a benefit for everyone."
---
About the Connecticut Green Bank
The Connecticut Green Bank (formerly the Clean Energy Finance and Investment Authority) was established by the Connecticut General Assembly on July 1, 2011 as a part of Public Act 11-80. As the nation's first full-scale green bank, it is leading the clean energy finance movement by leveraging public and private funds to scale-up renewable energy deployment and energy efficiency projects across Connecticut. The Green Bank's success in accelerating private investment in clean energy is helping Connecticut create jobs, increase economic prosperity, promote energy security and address climate change. For more information about the Connecticut Green Bank, please visit www.ctgreenbank.com.
About PosiGen Solar Solutions
Headquartered in New Orleans, PosiGen Solar Solutions is one of the nation's leading residential solar, energy efficiency and energy education providers. PosiGen has more than 6,000 residential customers, 165 direct employees and 150 contract employees in Louisiana, Connecticut and New York. PosiGen's unique services and products make solar energy affordable to homeowners of all income levels, and offer individuals, families and businesses the opportunity to achieve greater fiscal autonomy and energy independence by lowering their utility bills. To learn everything about PosiGen, please visit www.posigen.com.