The Truth Behind PosiGen's Solar Program
What's The Catch?
Do you want to know the biggest problem with the PosiGen solar program? It sounds too good to be true.
"Let me get this straight," the typical first reaction goes, "you're telling me that there's no credit score or minimum income requirement, and it includes energy efficiency upgrades, insurance, maintenance, & monitoring? There's got to be a catch."
Homeowners are right to be cautious. Making home improvements can be a daunting task, and finding the right partner to help can be tricky.
Yes, our program is unique. There's nothing quite like it in the market. How come we're the only ones able to offer such a deal?
Those are fair questions. And if you have about 3 minutes to spare, we'd be happy to walk you through the answers.
Truth #1: Efficiency Shouldn't Be a Luxury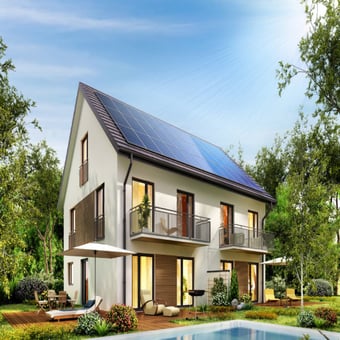 Our founders come from New Orleans. In the aftermath of Katrina, they were among many homeowners who wanted to install solar panels. Most homeowners, however, were deemed ineligible due to low credit scores or insufficient income.
It didn't make any sense. Access to solar energy was unavailable to the people who needed it most: low-to-middle income families. The mission of PosiGen has been to bring solar to all since the beginning.
To make this dream a reality, however, they needed to make sure it was economically viable.
Truth #2: The PosiGen Leasing Program Is Simple, Transparent, and Guaranteed
Potential solar savings for any home can be precisely estimated. We can guarantee in writing the minimum amount of savings for any home in the first year. Here's how:
Before we give you an estimate, our engineers run a pre-feasibility analysis for your home. They consider all factors, such as the home layout and irradiance (the proportion of sun versus shade exposure), to estimate how much energy your roof-top could generate with solar panels. We then compare these numbers against your average electricity bill. This way, we can be confident that you would save more money with solar than you were previously spending on the utility alone.
If our analysis verifies an electricity bill cost savings, we will be able to offer you an entirely risk-free program including:
Minimum Savings Guarantee
Production Guarantee for the equipment
No minimum credit score or income requirements.
Maintenance and insurance included
Fixed monthly payments
Free complete energy audit and upgrades above and beyond any provided by utility programs
If, however, your electricity bills are already so low that we can't guarantee you will save more money than you would spend on solar, we will let you know. "We don't need to make every dollar," our CEO often says, "but we must save our customers every dollar."
That's the best part of our program: we have built our business model around your savings.
Our unique leasing program is part of the reason we are able to save you much more than your average solar panel contractor, whose business model and profits rely on your solar panel purchase, not your overall savings and energy consumption.
Here's what the "other guys" won't tell you: most people move before they see profit from purchasing their solar panels. With our leasing program, you win regardless.
If you sell your home before the 25-year lease expires, the lease and fixed cost savings are easily transferred to the next owner, just as you would any electricity provider, and the next owner does not need to worry about maintaining the solar panels. It's a great way to make your home stand out in the marketplace.
Truth #3: Purchasing Solar Panels Is Available, But Not Required.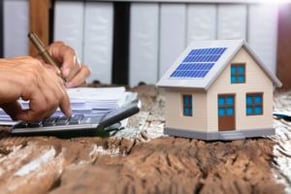 Almost 16,000 homeowners across the U.S. are already saving money with the PosiGen Leasing program. With all the benefits we mentioned, it's easy to see why it's so popular.
Some homeowners, in contrast, prefer to purchase our panels upfront. This option has its upsides:
We offer flexible financing options.
The offer includes free installation.
With no monthly lease payment, savings from your monthly utility bills go right to you. If you're planning on staying in your home for a while, this may be a good option.
As with leasing, owning solar panels could also increase the market value of your property and help you sell it faster, if the solar panels are maintained well.
Finally, you could be able to qualify for the federal Investment Tax Credit by purchasing solar panels. These cases, however, are uncommon.
Truth #4: There Is No Catch
We're on the same team. While all other national solar providers compete for the high-income market, our business model is perfectly aligned with the needs of low-to-middle income homeowners—and really, all homeowners can benefit from our no-hassle approach. It's time to start using your hard-earned cash for other investments.
Thanks to our engineers, we are able to guarantee exactly how much you can save with solar, so you can feel confident in your decision.
It's in our mutual interest that your home is as energy-efficient as possible. For this reason, our solar program includes free home efficiency improvements.
Instead of looking where the money is, and then building a vision for the business, our founders turned the process on its head. They wanted solar for all and then found a way to bring it.
That's the catch: the PosiGen Solar Program isn't too good to be true. It's too good to pass up.