How You Can Save Money With PosiGen's Solar Program
PosiGen brings solar for all. We don't care about your credit score or monthly income. All we want to do is help you save money on your monthly electricity bills. If you're asking yourself whether you can actually save money by going solar (or whether it's even worth the hassle to try!), we can help.
Is Going Solar Worth the Effort?
Let's start with this: how does going solar work? It's a big process, and you might think it requires a lot of coordination and paperwork — but that's not the case with PosiGen!
We make the process easy, from demonstration to installation. Your involvement comes down to signing a few papers (which we'll prepare for you!). PosiGen will do all the work. What does our process look like?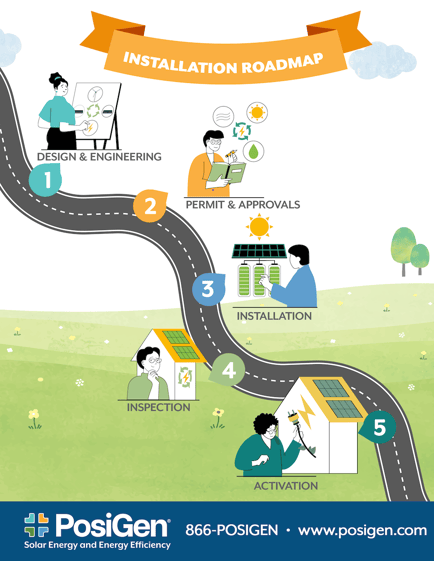 Demonstration: PosiGen performs a pre-feasibility study to calculate how much solar energy your home can produce based on the layout, sun exposure, and other factors. We will compare the results with your average electricity bills and calculate savings with high accuracy. We will give you a demonstration of the results and a detailed project proposal, as well as the projected savings. At this point, you can decide whether or not to proceed. Whatever you decide, your bill for all of these services so far will be $0.
Approval: If you decide to proceed, we will gather all the necessary documentation: utility permits, local and state authority approvals, and project documentation.
Installation: Finally, with all the approvals and documents ready, we will plan, schedule, and complete the installation of solar panels on your home.
We handle all of the work. You will be charged only once you actually start saving money. If you think this seems like a great deal, that's because it is. But wait. How do you actually see savings with this process?
How Does Solar Actually Save You Money?
When we walked through the installation process above, we mentioned the pre-feasibility study. This is a vital part of PosiGen's process because it will provide you with an estimate of the savings you can expect to see if you go solar. During this step, our engineers take the time to carefully calculate how much energy your home could generate with solar and how that will reflect on your monthly utility bills.
At this step in the process, we'll provide you with a conservative estimate of your savings. It's possible that we'll under-promise and over-deliver, but never the other way around. And if we can't guarantee that you'll save money with solar, we won't recommend that you install panels. Why? We want you to make the right decision for your home and to get the most out of your solar system, and that means having a clear understanding of your potential savings.
If we are confident that you will save money, we will offer you a risk-free 25-year solar lease with no minimum credit score or income requirements. That means you won't have to pay large upfront costs to install your panels and you'll start seeing savings right away. And yes, our savings estimate does take the lease into account, which means that even with your lease payments, you will still spend less money per month than you're currently spending on your energy bills.
How Will You Spend Your Solar Dollars?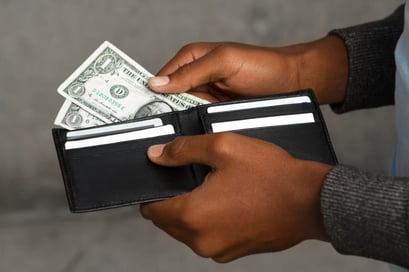 Once you're sure you'll save money and you've completed the simple installation process, the only thing left to do is sit back and enjoy your savings.
Solar panels can save you hundreds of dollars per year on electricity. Our customers call these savings their "solar dollars" — and when you're not spending money on electricity, you can spend it on other things.
Solar savings mean more financial freedom. "It's my vacation money," explains one of our customers, "my wife can go shopping a little bit more, we can go and do other little things." Others will spend their solar dollars on clothing, education, or simply save it for a rainy day. What you do with your solar dollars is up to you!
Ready to Find Out if Solar is Right for You?
No two homes are alike. If you want to hear exactly how much you could save on electricity with solar, you should speak with an expert.
You can schedule a completely free consultation today with no commitments and no strings attached. Ask us anything and learn everything about the PosiGen solar program. Our team members will be happy to help.