PosiGen Powers the Future as a Top Inc. 5000 Company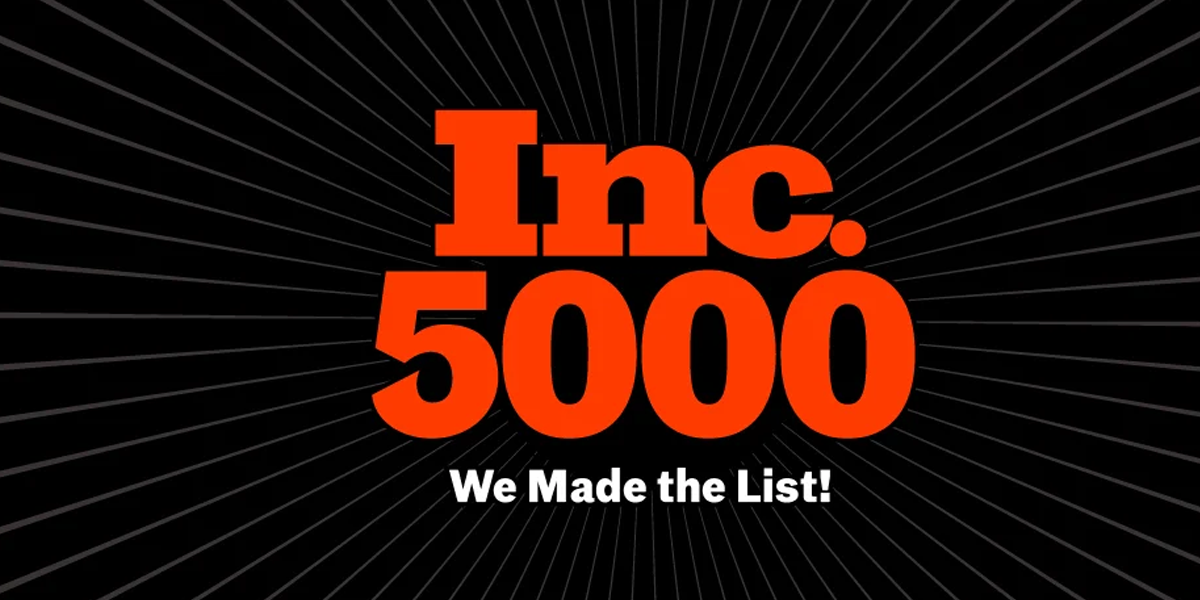 In an era where sustainable growth and eco-consciousness are paramount, PosiGen Solar Energy and Energy Efficiency emerges as a radiant example of innovation and achievement. As we proudly celebrate the company's recognition on the esteemed Inc. 5000 list for the third time, it's time to delve into the remarkable journey, outstanding achievements, and the profound impact that PosiGen has made on the clean energy landscape - all possible with a team of amazing employees in seven states.
Shining on the Inc. 5000
In the realm of exponential growth and visionary leadership, PosiGen's inclusion in the Inc. 5000 Fastest Growing Companies list for 2023 stands as a testament to the company's unwavering dedication and relentless pursuit of excellence.
The official rankings speak volumes:
Overall Rank: 2746

Industry Ranking: 62

Metro Ranking: 6

State Ranking: 13

Times on List: 3rd
Growth Beyond Measure
The qualifiers that earned PosiGen a well-deserved place on this prestigious list include 50% revenue growth and an astonishing 200% team member growth. Thanks to these metrics, PosiGen has not only propelled itself into the ranks of the fastest-growing companies but has also created a flourishing ecosystem of opportunity and advancement.
Reflecting on this remarkable accomplishment, Ben Healey, CEO of PosiGen, shared his thoughts on the company's achievement. "Our inclusion in the Inc. 5000 list for the third time is a testament to the unwavering dedication and hard work of our incredible team. Our growth isn't just about numbers; it's about the lives we touch, the careers we nurture, and the community we build together. As we continue to expand, our team remains at the heart of our success, driving us to reach new heights."
PosiGen's mission centers around democratizing solar energy savings for all homeowners, especially those with limited to moderate incomes. Unlike conventional industry practices that often require credit scores and income qualifications, PosiGen's innovative approach approves homeowners based on homeownership and utility usage history. This enables historically marginalized individuals to access the benefits of clean energy, bridging the gap in the solar community. PosiGen's core offering, a 25-year solar lease coupled with energy efficiency upgrades, makes solar accessible to homeowners who might otherwise be unable to afford such installations.
PosiGen's commitment extends beyond installations. The company's Community Partnership team educates under-resourced homeowners about solar's advantages and forms vital partnerships with nonprofits and community organizations. By engaging with homeowners via trusted partners, they ensure real-time, personalized information reaches the people who need it most. Additionally, PosiGen's home energy audits empower historically disadvantaged homeowners to continue their energy-saving journey. These audits identify inefficiencies and suggest solutions, such as air sealing, duct repair, and programmable thermostats. Through their efforts, PosiGen has made a profound impact, having completed over 22,000 installations and saving more than 750,000,000 kWh in the last decade alone.
Tom Neyhart, PosiGen's Founder and Executive Chairman, added his perspective on the milestone. "We are immensely proud to be recognized for our remarkable revenue growth. This achievement isn't just a reflection of our financial success; it underscores our commitment to driving positive change in the world. Our financial growth fuels our ability to create sustainable solutions, expand our reach, and make a lasting impact on the environment by helping those families most deserving of our help."
Additional 2023 Highlight
As an additional highlight in 2023, PosiGen had the distinct honor of hosting a visit from the U.S. Treasury Secretary Janet Yellen. This visit, held in July 2023, provided a platform to showcase PosiGen's pioneering efforts in the clean energy sector and align with the department's crucial climate change initiative. The tour of PosiGen's St. Rose headquarters served as a tangible testament to the company's dedication to a sustainable future.
PosiGen's recognition on the Inc. 5000 list is more than just an accolade; it's a testament to our team members' vision, tenacity, and profound impact on the clean energy landscape. As we celebrate all of their remarkable achievements, we are reminded of our commitment to growth, innovation, sustainability, and solar for all—a beacon that guides us toward a brighter and more environmentally conscious tomorrow.