Solar Energy You Can Afford
Solar energy is efficient, clean, and simple. The rapid worldwide adoption of solar contributes to overall social, economic, and environmental well-being. But there's a problem: the technology can be expensive for many homeowners, taking away access to a potentially beneficial energy source.
Why? Solar panels are expensive; homeowners who purchase them outright can expect to pay thousands of dollars upfront. Once the panels begin generating power, you'll save money on monthly bills over time, but it can take years for those monthly savings to balance out the initial cost. While solar purchasing is a good option for homeowners who can afford it, many regular, working-class people can't afford such a large upfront investment followed by years of waiting to break even.
Leasing could be the solution — but most national solar providers have credit score or minimum income requirements that exclude low- to medium-income Americans.
At PosiGen, we believe that energy efficiency shouldn't be a luxury. Our mission is to bring solar to all. In this blog post, we will explain how we're working to make that happen and how you can go solar — regardless of your budget.
How Other Providers Work With Homeowners
Installing solar is a business, and many solar companies are looking to work with customers that will make them more money. For this reason, most solar providers look for homeowners with high incomes, excellent credit ratings, or substantial savings. If you don't meet these requirements, many won't bother to make you an offer.
It's ironic, isn't it? Solar could help improve your financial situation and protect the environment. It could be a win-win situation but instead, many solar journeys end before they can get off the ground because of a homeowner's financial and credit history.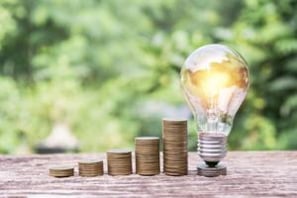 How PosiGen Works With You
PosiGen is different. We're always looking forward — not back. Your potential savings mean more to us than your credit score or savings account. There is no reason you should have to turn off your air conditioning to save a few bucks. With a solar lease, you could be saving money while increasing the comfort of your home and preserving the environment. Hear us out.
Because our goal is to bring solar for all, we don't care about your credit score, average income, or your employment status. Starting with a free pre-feasibility analysis, our engineers can calculate how much you could save with solar. They will consider:
Your historical energy consumption and spending. How much power do you typically use each month? How much are you paying for it? This will help us in two ways: first, it will help us determine how much power you'll need to generate on average. But it will also tell us whether solar can actually save you money. If your spending on electricity is already unusually low, solar might not be able to help you make meaningful savings. And if that's the case, we won't recommend you go solar.
Can your rooftop generate enough power? No two homes are the same, and not all houses are a good fit for solar. We'll take a look at your roof's size, pitch, and position to determine whether solar will work. For example, if your house is located in a heavily wooded area, or your rooftop is shaded by a neighboring building, your home might not be able to produce enough solar energy.
Why is this pre-feasibility analysis so important to us? Because saving money is important to you! Our CEO always reminds us: "We don't need to make every dollar, but we must save our customers every dollar." That's why we'll work to determine whether solar is worth it for you before we begin any installation. And if we calculate that it wouldn't help you save money on electricity, we won't recommend you go forward with it.
On the other hand, if we're confident you can create meaningful savings with solar, we will offer you a non-FICO based lease, no questions asked.
How We Bring Solar for All
When we lay out our solar leasing program to our customers for the first time, many of them have the same reaction: this is too good to be true. How can we offer a long term lease without a minimum credit score or minimum income requirement?
It's not too good to be true. At PosiGen, we believe in solar, and we believe in math. When our engineers estimate the potential solar energy production of your rooftop, we run the numbers against your electricity spending in the past. This simple check allows us to say — with a high degree of certainty — how much you could be saving with solar.
When we know for certain how much you can save, solar becomes your minimum income guarantee. We can be sure that you will save enough on your monthly bills to pay for the discounted fixed rate solar lease and pocket the difference*. It works for you, it works for us, and it works for the environment. With solar for all, everybody wins.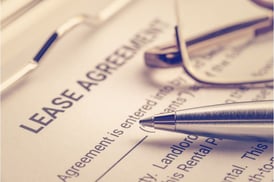 How PosiGen Solar Leasing Works
But what about all the work of installation, permitting, and getting the system turned on? You don't have to worry about it!
After you sign your lease, PosiGen does the rest. From gathering permits and project documentation to installation and ongoing maintenance, we take care of all the work. You can just sit back and enjoy your savings. As part of our proposal, you will receive a first-year savings guarantee, as well as production estimates for the duration of your lease so you can have some peace of mind, knowing that you will be saving for years to come.
And the best part? While the electricity bills keep rising over the years, your monthly solar rate will be fixed. That means no solar price increases for 25 years! Same PosiGen bill every month, no surprises.
Okay, maybe some good surprises. Did you know that system monitoring, maintenance, and energy efficiency improvements are included in the fixed monthly rate? Surprise! You can start saving even more by making your home more efficient through simple upgrades such as fixing air leaks.
More Questions? Ask Us Anything
PosiGen brings solar for all wto those who need it most with no credit or income requiredbased solar leases. If solar can work for your home, we will make it work, regardless of your income, credit score, or employment status.
Are you curious to learn if solar can work for your home? The sooner you know, the better. Our experts will be happy to explain everything, answer any questions you have, and even schedule a free demonstration. Explore your options today with no commitments. Let's talk.
**While you will receive two bills, the total amount you will be paying for electricity will be lower and you will receive a written guarantee of how much money you will save with our program for the first year.