Shine Bright: Letter from CEO

Gratitude. It's the first word that comes to mind as I reflect on another successful year at PosiGen. First and foremost, we are grateful to you, our customers, for trusting PosiGen to help you save money and move closer to energy independence. Without you, PosiGen would not be here! I am also grateful for our PosiGen family. When Lisa and I started this company in 2011, we had 5 team members in New Orleans, and now we have more than 525 team members across six states! I'm also grateful for the new relationships our team has made in communities across the country. We have partnered with so many great organizations, and they have helped us reach so many more deserving families. Together, we have made such a positive impact on the lives of those families, saving our customers millions of dollars.
As a company, we understand that we are only as strong as the communities we serve. We show our gratitude by giving back through charitable giving, service, and hiring and investing in those communities. We provide every PosiGen employee with paid time off and encourage volunteering with local organizations.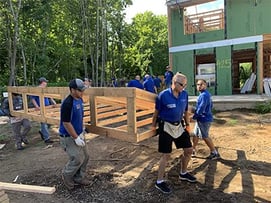 For example, this year, thirty PosiGen employees volunteered to build four homes for Habitat for Humanity of North Central Connecticut. Each of those homes will soon have a PosiGen solar system installed to help families save on their energy costs.
In New Orleans, PosiGen donated solar systems and energy-efficient appliances for two Hero Homes recipients. During the Spring, we deployed our portable solar charging station to help power residents in Arabi, LA, after a tornado struck their neighborhood. In Philadelphia, our community and sales teams helped purchase groceries and cooked meals for families through the Gift of Life Donor program.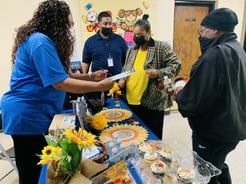 This year, PosiGen is giving back to local communities by donating to a charitable organization in each of the states we serve. Our support of the Hunting Park Community Solar Initiative in Philadelphia helps fund their solar installation training course. We support the work of Sustainable Jersey as they work with schools and municipalities across the state to increase the adoption of clean energy and energy efficiency. In Connecticut, we are working with Latinos United for Progress to fund programs to improve the well-being of the Latino community. In Mississippi, we are donating to The Footprint Project to provide clean energy to disaster response and recovery missions. Our Ludlow, Massachusetts team partners with the Ludlow CARES Coalition to improve the health and well-being of the community. And we are donating to Groundwork New Orleans to support their work to revitalize neighborhoods and transform community liabilities into community assets.
As we look to start a fresh new year, we are renewing our commitment to saving homeowners money, helping them live healthier lives, and giving back to the communities we serve. Happy Holidays to all and thank you for being a valued PosiGen customer!
Gratitude Changes Everything!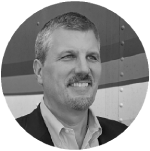 2022 Donation Recipients