NAREN YENDLURI, CHIEF OPERATIONS & TECHNOLOGY OFFICER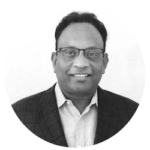 Naren Yendluri is our Chief Technology Officer for PosiGen Inc., In his role, he oversees all the technology investments for the company in software engineering, product management, enterprise applications, cyber security, architecture and infrastructure operations. Naren has extensive experience leveraging technology to enable small to medium sized companies to scale. Naren is experienced in M&A and built his career in fortune 500 companies.
Prior to joining PosiGen, Naren was the SVP of Engineering and Technology at Sunrun for 9+ years. While at Sunrun, he was responsible for directing technology operations, developing strategies focused on software products through effective management of product and platform portfolio; oversee all facets of software product lifecycle from inception to deployment and cultivate and lead a global engineering and technology team to ensure alignment with key corporate initiatives supporting 500K customers, 3500 partners and 10K employees.
Prior to Sunrun, Naren had worked at Autodesk and Hewlett Packard and leadership positions. Naren has bachelor's degree in Electronics and Communication Engineering and a master's degree in Math and Computer Science.