JOELLE HAUGHEY, GPHR
CHIEF HUMAN RESOURCES OFFICER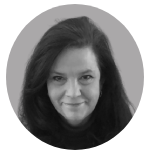 Joelle is an experienced global HR executive who has collaborated with countless executive leaders as a trusted coach and advisor. Most recently Joelle led her own consulting business which provided a multitude of leadership development, coaching and HR leadership services across multiple industries. Prior to that she held leadership roles across publicly traded and privately held global organizations. Recognized as an influential leader, Joelle has led global teams, integrated acquired companies, earned awards for her efforts, and implemented multiple global programs that have been recognized as company game changers - both culturally and financially.

As CHRO, Joelle is responsible for making sure PosiGen attracts, retains and develops the most qualified candidates so the company can continue to carry out its mission of making rooftop solar and energy efficiency available to everyone. Joelle was attracted to PosiGen's purpose and the fact that it is the most diverse company in the Solar industry. While she oversees traditional HR workflows including employee pay, benefits, and providing a safe environment both physically and psychologically, a primary focus is creating an inclusive work environment that develops and motivates all employees to be successful.