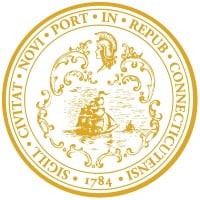 Solar for All New Haven
The initiative is a collaboration between the City of New Haven and PosiGen. The program is designed to make solar energy accessible and affordable to all homeowners, regardless of their income level.
No Upfront Costs
• No Minimum Credit Requirement
• No Down Payment Required
Support
• Community-supported initiative
• Maintenance and Monitoring Included
Energy Savings
• Guaranteed first-year savings of $600
• No-cost energy efficiency audits
Is Solar Energy Reliable?
As the world shifts towards clean, renewable energy sources, solar power is becoming an...
How PosiGen Makes Solar Available to All
PosiGen is on a mission: make solar power accessible to all homeowners, regardless of income or...
Shining Light on Solar Energy Benefits for All: PosiGen's Reasons Campaign
PosiGen, a leading provider of solar energy solutions, is proud to launch its innovative Reasons...