Economists Agree, the Strongest Investment isn't the Stock Market, it's Energy Efficiency
Real estate can be a tricky market, and one that has surely seen its share of ups and downs in recent years. For buildings large and small, it's hard to think of an investment that pays back in 4 years or less, but energy efficiency is just that. In a 2012 study, Deutsche Bank and the Rockefeller Foundation found $1 trillion dollars could be saved over a decade by retrofitting buildings. Furthermore, this investment in energy efficiency creates jobs, and leads to more consumers, and a stronger economy overall.
"An investment in knowledge pays the best interest".

-Benjamin Franklin
So why don't more institutions and builders go all in on energy efficiency? There are a wide range of answers, but the main answer is that many take a cynical approach when weighing the value of energy efficiency investments, believing that if it seems too good to be true, it must not be. But this is increasingly becoming an outmoded way of thought. As Benjamin Franklin said "An investment in knowledge pays the best interest".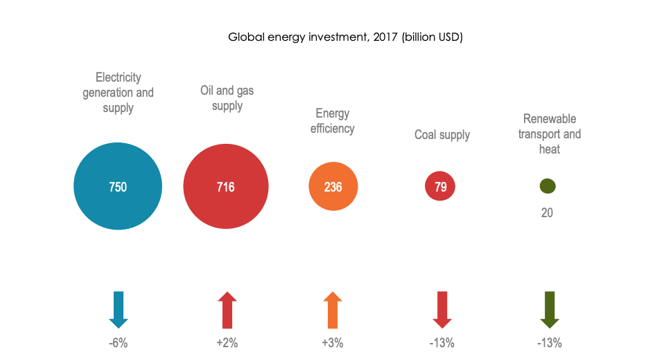 Research by American Council for Energy Efficient Economy (ACEEE), a widely respected authority on energy efficiency in the US points clearly to a strong return on investments in energy efficiency. Quoting their findings, "States increased investments in energy efficiency in the utility sector. They spent nearly $8.0 billion last year, up from $7.6 billion in 2016. The result was a 7.3% increase in electricity savings (nearly 26.5 million megawatt-hours) — enough to power about 2.5 million US homes per year."

A 2018 Energy Information Administration (EIA) Energy Investment Report that found energy efficiency saw a higher percentage of growth in investment than any other industry. What's great about this investment aside from better, more efficient and comfortable buildings? Well, it pays dividends for the job market too. The group E2 found that energy efficiency jobs were the number one growth industry sector for clean energy jobs, seeing 3.4% growth from the previous year. For the economy at large this is good news, because higher employment numbers equal more consumer dollars.
The benefits are many to both homeowners and the economy at large when making your home more energy efficient. If cost is a barrier, PosiGen offers affordable packages that bundle energy efficiency upgrades with solar leasing, leading to sizable savings on utility bills including monthly payments. We've had extensive experience in energy efficiency and solar energy since 2011, helping homeowners make their homes energy efficient and resilient in New Orleans, LA. Since then we've increased our reach and effort to bring energy savings to homes across the US. If you are a homeowner in Louisiana, Connecticut or New Jersey, reach out to our renewable energy and energy efficiency experts today and find out how we can help you save on monthly